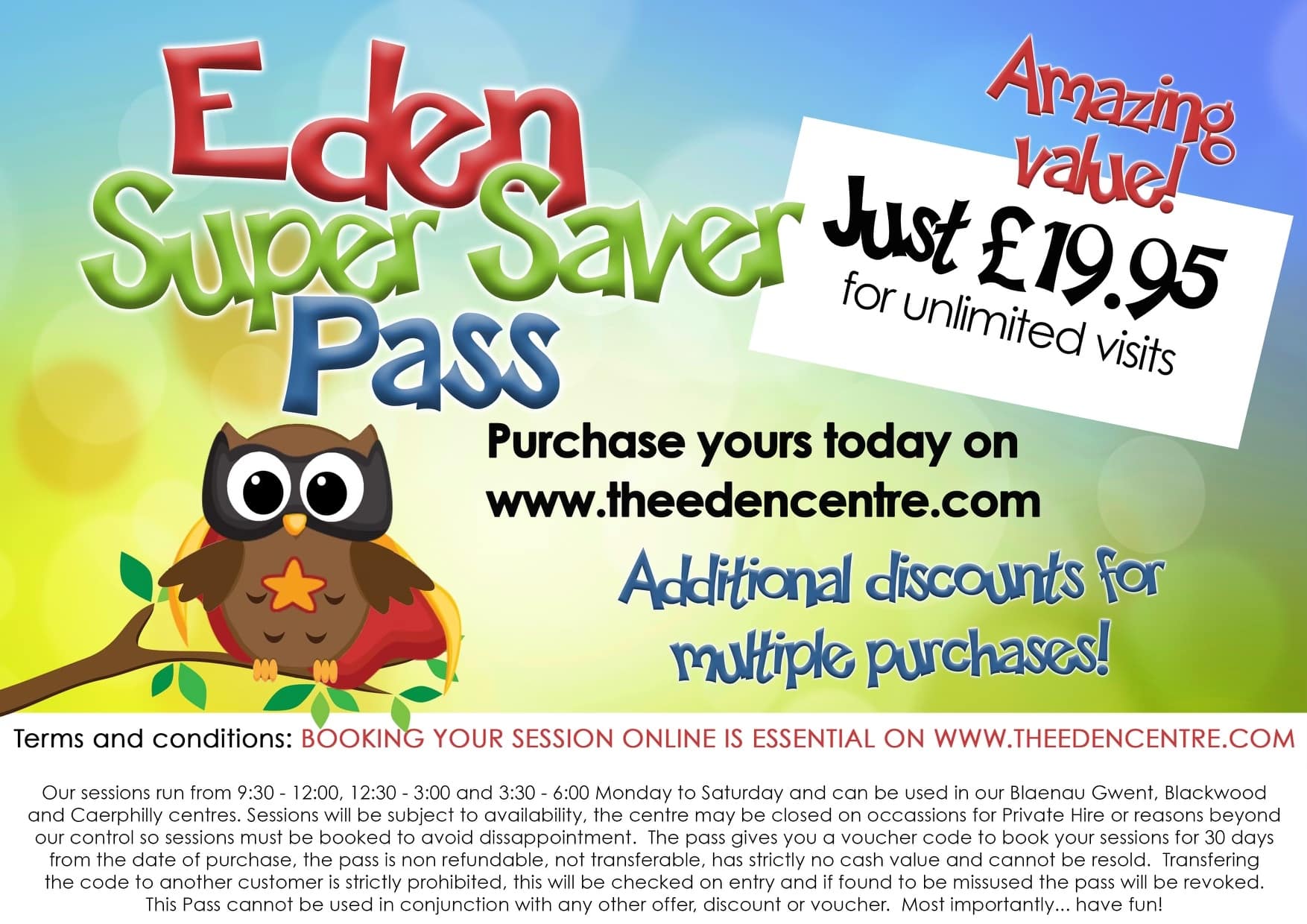 Buy yours here!
Welcome to the Eden Multi-Venue Booking page
Morning Session
9:30am till 12pm
Lunch Session
12:30pm till 3pm
Afternoon Session
3:30pm till 6pm
Online booking is essential to guarantee your table booking.
Please use the venue buttons below to secure your table in your preferred Eden Play Centre today.